Use GryphMail on your iPhone
This tutorial will show you how to setup GryphMail access on an iPhone running IOS7.
Step 1
OK, let's get started!  Tap on Settings on your iPhone, and scroll down to Mail, Contacts, Calendars.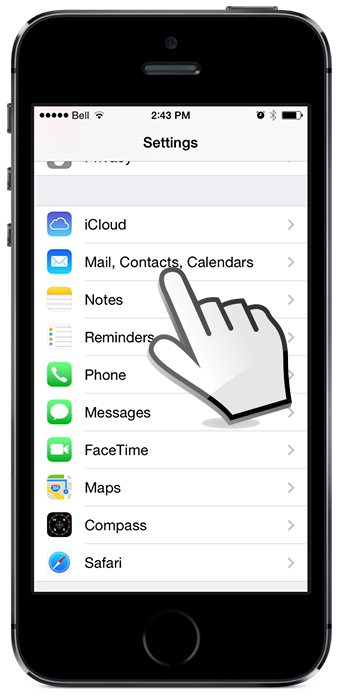 Step 2
Tap on Add Accounts.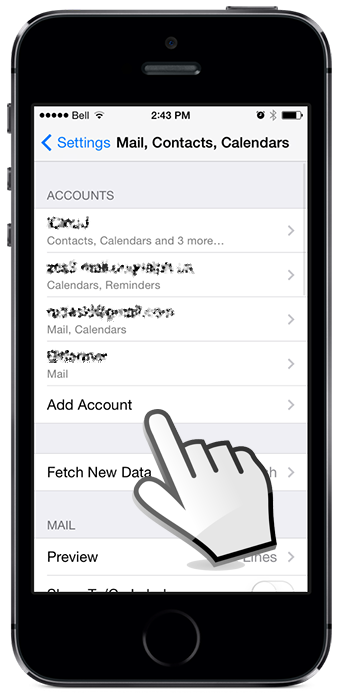 Step 3
Tap on Exchange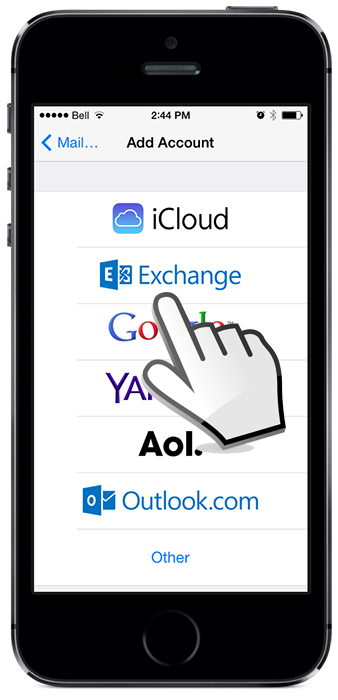 Step 4
Type in your GryphMail UserID followed by @uoguelph.ca and your password.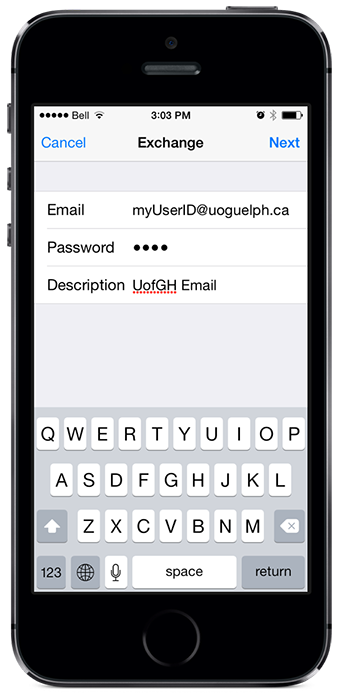 Step 5
In the Server field, type in mail.uoguelph.ca then type in your GryphMail and password once again in the fields below.
Step 6
Here you can select the features you wish to sync with your GryphMail account.  When done, tap on Save and you are done!