How to connect to UofGH wireless network with Windows 7
In this tutorial we will show you how to connect to the University of Guelph-Humber WIFI network with a Windows 7 computer.
Step 1
Locate and double click on the WiFi icon in the system tray – located in the lower right corner of the screen.

Step 2
Select UGH-WiFi-secure and make sure to select Connect automatically.  Then click Connect.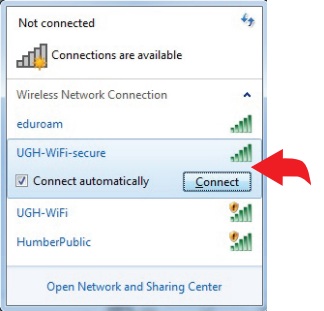 Step 3
Enter your GryphMail login credentials. Please note that this window times out quickly so please enter your credentials quickly. You may have to do this a few times.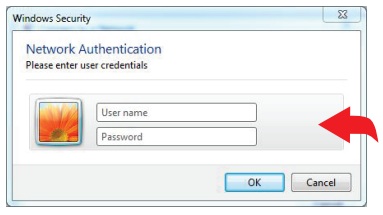 Step 4
You will now be asked to validate the server certificate (Under Details, you will see either acs-annu.net.uoguelph.ca or acs-jnhn.net.uoguelph.ca.) Click on Connect to continue.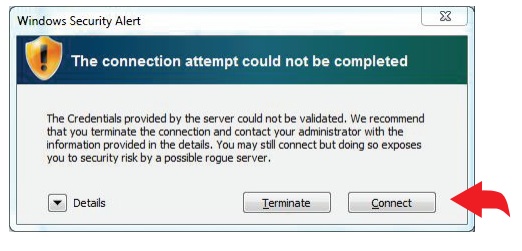 You are now connected!