How to Use GryphMail – The Basics
The Gryph Mail Web Client is a full-featured collaboration suite that supports email and group calendars using any web browser.
How to access GryphMail
To open GryphMail in your web browser, navigate to https://mail.uoguelph.ca When the page finishes loading, type in your username and password and click on the Log In button.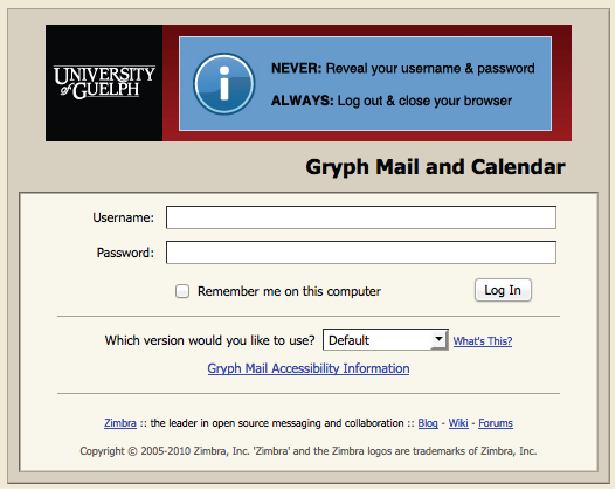 Address Book
GryphMail features a fully functional address book that allows you to organize your contacts, create group contacts and is also available for setting up group view calendars. You can import other email program address books into GryphMail or you can export your current address book.
Gryph Mail allows you to view and add additional contacts to your calendar and can be left open in a browser to show changes in real-time.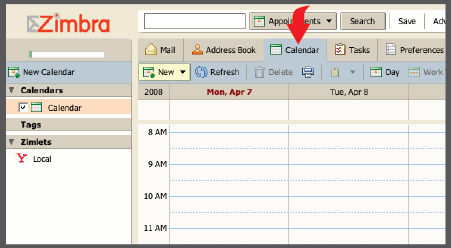 Within the Address book function, you can create Contact Groups allowing you to organize your group emails by adding or deleting contacts on the fly. This can also apply to your calendaring functions.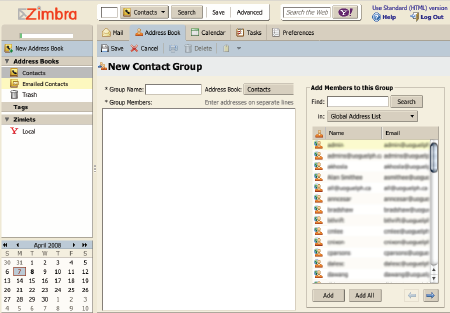 Task Management
The Task menu, located on the basic menu, is a function that allows you to create and keep track of your tasks. You can set start dates, due dates and reminders for your tasks.  When you finish a task, you can mark it as complete by selecting the check box next to the list item in Tasks. Overdue tasks appear in bold.


Preferences
The preference tab is an area you can use to customize your email environment. Here you can make changes to your mail, signatures, address book, accounts, mail filters, calendar as well as many general preference settings.

Mail Filters
Mail filters allow you to customize your email environment by making rules for your incoming email. You could use filters to redirect incoming mail into folders to help organize your email as well as many other functions. Further filter help can be found online on the GryphMail help pulldown menu.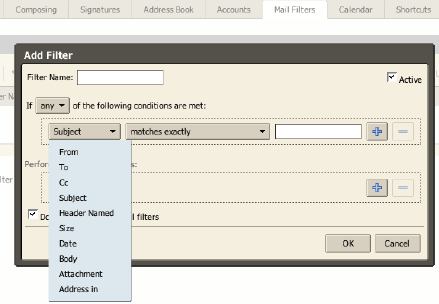 Signatures
The signature setting under the preferences tab allows you to customize your signature to be set for each email. You can also create multiple signatures allowing you to change your signature for different situations.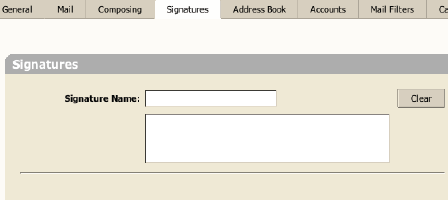 Importing Contacts
Under Preferences, the Address Book tab will allow you to import or export your address book at any time. You can also adjust how many contacts you would like to view per page.