How to connect to secure UofGH WIFI network
Step 1
Tap on Settings on your iPhone, and tap on Wi-Fi.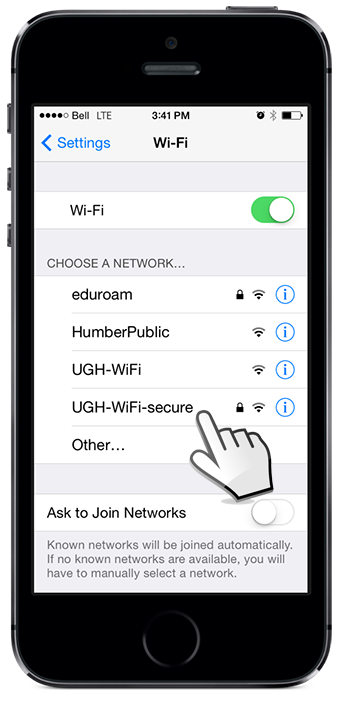 Step 2
Type in your GryphMail username and password.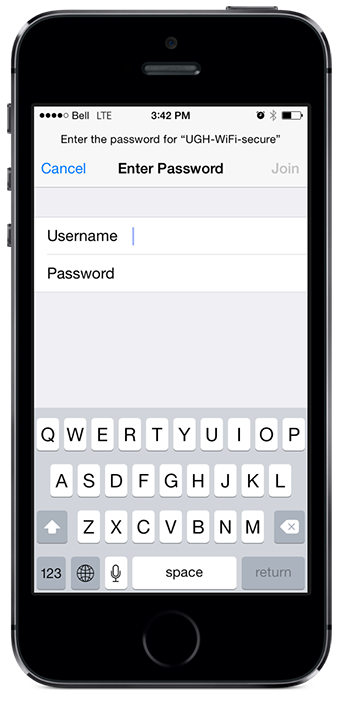 Step 3
Tap on Accept.  Some phones will refuse to connect the first time, simply try again.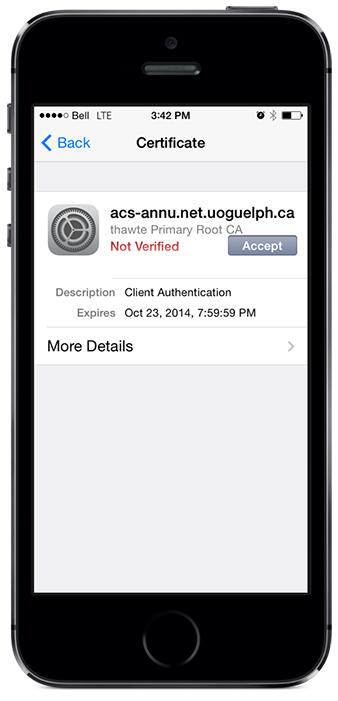 Step 4
The blue checkmark next to UGH-WiFi-secure indicates you are now connected!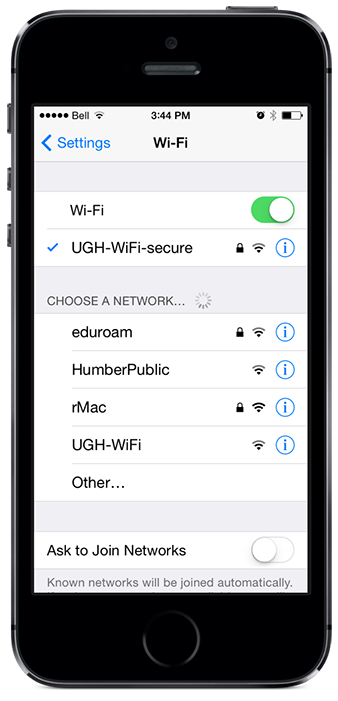 If you continue to experience problems, please contact the ACTS team.  We are happy to help!